Abby Isaac
Welcome back to the CEYC Blog!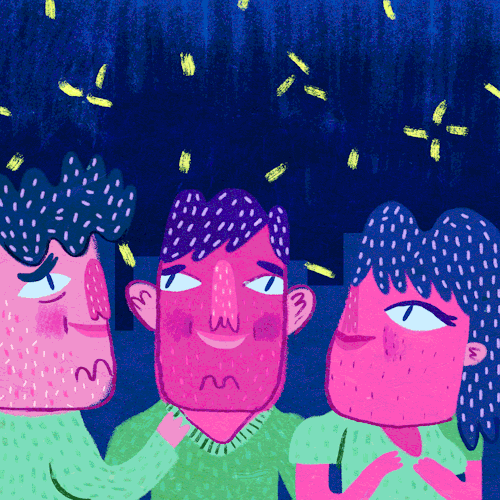 Before we dive into the pretty incredible articles that we have in store for you this year, I would like to start off 2020 by reflecting on what the past year has meant, and become due to the efforts of young people like yourselves.
I think I speak for many of us when I say that this past year has been quite the year for young people.
Domestically- from provincial and national elections, to climate change strikes, to letter writing campaigns to our new provincial government, young people have made themselves not only seen, but heard.
And our voices were not only heard here.
Internationally, we witnessed a surge in youth activism: from incredible climate change movements across the globe, to advocating for education reform in Chile, to ensuring worker rights for young people in Bolivia, to young (and old) people rallying around ensuring basic human rights for detained children at the Southern United States border.
Our voices were also heard in pop culture. Shows like Euphoria, On My Block, and Atypical assumed their rightful place as celebrations and reflections of youth experiences, and artists like Billie Eilish and Lil Nas X dominated the music industry while fully and unapologetically expressing themselves.
Retrospectively, 2019 was a year of drastic change, drastic activism, drastic leadership, drastic artistry, and drastic recognition.
What do I mean by that?
Well, we have seen rapid change: both in our natural environment, and political environments.
We have seen people rise up and back down from standing for what is right: both advocating and making space for those who are most vulnerable to harm.
We have watched as our cultural understanding of "leadership", traditionally synonymous with "age", shifted: we now know (and have pretty good evidence), that some adults can be immature and shortsighted, while youth mature and wise.
We have witnessed the recognition of communities that traditionally have not been acknowledged for being subjugated to- and rising above, the challenges they have faced.
From the Greta Thunberg's, the Mari Copeny's, and the Autumn Peltier's, to the Naomi Wadler's, the Nupol Kiazolu's, and the Edna Chavez's, to the Ziad Ahmed's and the Jamie Margolin's… youth have become primary stakeholders and change-makers in all issues concerning justice, human rights, and abuses of power.
And there is always space for more. More activism, more advocates, more leaders, more organizers, more artists- more young people asserting their power and applying it to the things they care about.
Trust me- we really, really need you, because there is still so much to improve, and so much that we can do about it.
We at CEYC are sure that you have the ability to contribute to, stimulate, and execute change wherever you go.
So, looking forward, cheers to another history-making year, and cheers to you.
Check out these links to learn more about some young people changing the world:
https://www.dosomething.org/us/11-young-activists-leading-the-way-for-lgbtq-equality
https://www.insider.com/greta-thunberg-activists-climate-change-who-are-they-2019-9
https://www.amnesty.org/en/latest/campaigns/2019/08/ten-young-activists-shaping-the-world-they-want/
https://www.canadahelps.org/en/giving-life/youth-activists-changing-the-world/
https://www.dosomething.org/us/articles/10-racial-justice-activists-you-should-know
https://www.vox.com/identities/2019/10/11/20904791/young-climate-activists-of-color
https://www.complex.com/life/young-activists-who-are-changing-the-world/majorey-stoneman-survivors